Our company background
In 2009, The Gogarty family including Sean and his wife Sarah Gogarty, both  ACE Certified Personal Trainers, founded SGO Fitness boot camp and personal training company. Recently, the company has been winning awards as one of San Diego's best boot camps. They also created the award winning Mission Thin Possible™ weight-loss adventure, a fun, activity-based weight-loss program that is based on steady, long term, permanent weight loss through life change.
Nationally Certified Trainers
Fully Insured
Registered Limited Liability Company
Satifaction Guaranteed
We customize fitness programs to suit your needs.
Feel free to contact us with your inquiries.
We are always pleased to receive new inquiries from individuals and groups requiring special fitness programs designed to meet their needs, e.g. Faculty Fitness after School Teachers Training, Corporate Team Building.
Billing Inquiries
Any billing inquiries send to Billing
Website Support
Website developed by O3Business Contact Webmaster .
Careers
If you are a Personal Trainer, Nutritionist, or Web Designer, interested in establishing yourself with a reputable company leading to a partnership or running your own business in the fitness industry, please feel free to send your resume and inquiry to Careers
Our Team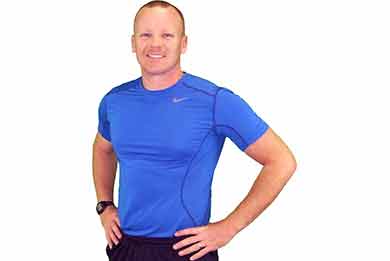 Sean Gogarty
BFA, ACE Certified Personal Trainer.
Owner/Founder
Contact Sean
Sean is focused on building a strong fitness community where fun and laughter go hand in hand with a solid workout. His clients describe him as a high-energy person who's always smiling and full of encouragement. As he always says "I survive on a constant diet of High Fives and Push Ups."
Sarah Gogarty
BA, ACE Certified Personal Trainer.

Owner/Founder
Sarah passionately focuses on helping others fall in love with fitness by producing fun programs along with a sense of real friendship and community. Sarah's workouts are known to be challenging and effective. Her clients say she's not afraid to push them to do their best and they can expect to be proud of themselves for what they accomplish after every session.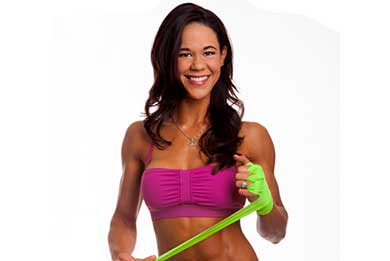 Keli Perez Garrett
ACE Certified Personal Trainer,
Trainer/Partner

Keli's Philosophy-"Listen to your body; it has a lot to say. Don't over-train, but push when your body can be pushed. Love your body. It's unique and beautiful and can only be truly appreciated by you. Give it the nutrients and fuel that it needs and deserves."